Terms and Conditions
"We/Us/Our" – Zeitgeist Tours Ltd.
"You/Your" – the person who has signed the booking form and includes all the people on whose behalf You have signed.
"Event" – any holiday, accommodation, activity or function organised or advertised by Us.
"Supplier" – the company or person that is holding or providing the event or any part of it on Our behalf.
"Initial Deposit" – first payment in order to secure the Event
"Second Deposit" – second installment
"Balance" – amount of money outstanding after payment of the Initial Deposit and the Second Deposit
"Price" – the total cost of the Event.
1. Terms and Conditions
These terms and conditions govern the contract between You and Us to the exclusion of all other terms and conditions save for those implied by law, and no variation to these terms and conditions shall be valid unless in writing and signed by You and the company director of Zeitgeist Tours Ltd.
2. Formation of Contract
No contract shall arise between You and Us until We have received the Initial Deposit payable and We have sent to You written confirmation (This can be in the form of an email) of Our acceptance of Your booking.
3. Lead Name
The Lead Name on any booking with Us agrees to accept the full responsibility for collecting the full Balance payable for the booking and
indemnifies Zeitgeist Tours Ltd. against any loss from any individual failing to pay within Your group. The Lead Name of the group is also responsible for ensuring that all group members are aware they are bound by Our terms and conditions. The Lead Name is also responsible for the completion of the relevant paperwork – ferry manifests, passport details, pre-tour details forms, etc – on behalf of all persons on the booking. It is understood that those customers booking via email or telephone agree to and accept Our terms and conditions.
4. Payment & Deposits
We will confirm the Price and the items included in your tour package in our Quotation Letter to you. This will also include a request for initial Deposits. Our usual payment schedule per paying person is, as follows:
| Type of Tour | Initial Deposit | Second Deposit | Final Balance Due |
| --- | --- | --- | --- |
| Day Trip | As per Quotation Letter | 50% of Outstanding Balance* | 10 weeks prior to departure |
| 2-3 Days | As per Quotation Letter | 50% of Outstanding Balance* | 10 weeks prior to departure |
| Scheduled Air | £150 | 50% of Outstanding Balance* | 10 weeks prior to departure |
*Second Deposits consist of 50% of the outstanding balance, based on the minimum number of students quoted for. The payment is due midway between payment of the Initial Deposit and the due date for Final Balance. The exact due date will be stated on the Quotation Letter.
Initial Deposits are used by Us to enter into the contractual arrangements on Your behalf and are non-refundable.
If You do not make your Initial Deposit payment by the due dates given then You shall be deemed to have cancelled the Event.
The final Balance is to be paid no fewer than 10 weeks prior to the departure date upon which the Event for which You have booked is due to begin.
Failure to settle the Balance in full by this date will result in a £50 late payment charge. If the full outstanding Balance is not received by 2 weeks prior to departure it will be deemed to be a breach of contract and will entitle Us to treat the booking as cancelled, resulting in a cancellation invoice for the full outstanding amount.
Payments can be made using a valid Credit Card or Debit Card, via online bank transfer or cheque made payable to Zeitgeist Tours Ltd. whereupon receipt We will endeavour to place the booking for You at the same price, although this cannot be guaranteed. We will however notify You should there be an increase in Price. If a promised cheque is not received or does not clear upon presentation We hold the right to cancel the reservation. A non-clearing or returned unpaid cheque will incur a £25 transaction charge.
5. Cancellation by Us
We may cancel the Event or any part of it if
for safety reasons if We or Our Supplier(s) regard adverse weather conditions or other safety concerns as unacceptable and which cannot reasonably be overcome
We reasonably believe that You may cause harm or damage to Our reputation or to the reputation of Our Suppliers or to property belonging to Our Suppliers
a Supplier or Suppliers are unable to host the Event for any reason
changes You wish to make to the booking mean it is uneconomical or impractical to hold the event.
6. Cancellation by You
The Initial Deposit is non-refundable, however a paying person may transfer their booking to a replacement person up to 8 weeks prior to departure. If this is not possible then deposits due at the date of cancellation will be retained by us.
For cancellations made fewer than 8 weeks prior to departure, any payments made may be transferred but we reserve the right to charge an amendment fee of £25. If a transfer of payment takes place at any stage, any additional charges made by suppliers will be passed on in full. Please note that in the case of airlines, such additional charges can be very significant.
Cancellation will be subject to the following charges per paying person:
| | |
| --- | --- |
| More than 56 days before departure | 100% of Initial Deposit |
| 56 to 29 days before departure | 60% of total Price |
| 28 days or fewer before departure | 100% of total Price |
The date of cancellation is calculated on the day of receipt of written advice. If any cancellation brings the number of paying persons below the minimum number required for a particular price, then the price will be adjusted accordingly. Please note that cancellation charges may be covered under the terms of any travel insurance purchased.
7. Force Majeure
We cannot accept liability or pay any compensation where the performance or prompt performance of Our contractual obligations is prevented or affected by or You otherwise suffer any damage, loss or expense of any nature whatsoever as a result of 'force majeure'. In these Booking Conditions 'force majeure' means any event which We or the supplier of the service(s) in question could not foresee or avoid even with all due care. Such events may include war, or threat of war, riot, civil strife, actual or threatened terrorist activity, industrial dispute or nuclear disaster, adverse weather conditions, fire, enforced travel restrictions/quarantine as a result of an epidemic, and all events of a similar nature outside our control.
8. Prices
As tours are specific to each group, dependent upon content and numbers participating, firm prices are quoted in Our Quotation Letter.
Changes in transportation costs, including the cost of fuel, dues, taxes or fees chargeable for services such as landing taxes or embarkation or disembarkation fees at ports and airports and exchange rates mean that the price of Your travel arrangements may change after you have booked. However, there will be no change within 20 days prior to Your departure. We will absorb increases during this period and You will not be charged for any increase equivalent to 2% of the price of your travel arrangements, which excludes any amendment charges. You will be charged for the amount over and above that, plus an administration charge of £1.00 per person. If this means that You have to pay an increase of more than 8% of the price of Your travel arrangements, You will have the option of accepting a change to another tour if We are able to offer one, or of cancelling and receiving a full refund of all monies paid, except for any amendment charges. Should You decide to cancel for this reason, You must exercise Your right to do so within 14 days from the issue date printed on Your final invoice. Should the price of Your tour go down due to the changes mentioned above, by more than 2% of Your tour cost, then any refund due will be paid to You. However, please note that travel arrangements are not always purchased in local currency and some apparent changes have no impact on the price of Your travel due to contractual and other protection in place.
9. If Your booking includes accommodation, details of the named accommodation will be shared but accommodation is subject to change up to 8 weeks before departure. You will be notified of any change that occurs.
10. Meals
Breakfast is included with accommodation bookings unless otherwise stated. The type of breakfast You will receive will be confirmed upon arrival at Your accommodation (this may be hot or cold regardless of Your quotation). Restaurant meals may require a pre-order to be completed by the lead name of the group. This should be completed and returned to Us, or the venue as required. If a pre-order has not been completed, We accept no liability for meals not provided or delays in providing the meals for You. You will not automatically be sent any menus and menus may be of limited choice from a set-menu for groups. We will endeavour to meet any specialist dietary requests for any member of Your group, but cannot guarantee these requests. We accept no liability if Our Suppliers are unable to meet these requests in advance, or once at the venue. If your group arrives late then we accept no liability.
11. Alterations + Surcharges Applied By Us
If due to circumstances beyond our control it becomes necessary to substitute an alternative Supplier, or make any other alterations to the Event (including accommodation) We shall inform You of the changes as soon as possible. You must pay any additional cost due to such changes. If the changes are, in the view of Zeitgeist Tours Ltd. so substantial as to materially alter the Event and You are unwilling to accept them then You may cancel the Event and We will give a refund of the cost of the Event to Us. Surcharges may be applicable where an Event requires a minimum number of participants to proceed, and the group does not meet this minimum number. This could lead to the cancellation of the Event of which We are not held responsible and alternatives may be offered of an equal or greater value. If this value is greater, then You must pay Us the difference in Price.
Decisions regarding the viability of an Event in respect of numbers will be taken 2 calendar months prior to the departure date and You will be notified by Us via email of any changes. If the final number of a group is an odd number, then a single supplement surcharge will apply if the booking or an event (including accommodation) which is number dependent.
12. Alterations made by You
We shall endeavour to accommodate any reasonable changes You wish to make to the Event. Alterations and amendment requests should be made with Us and not end Suppliers and should be made in writing to Us by the lead name. These changes shall not be deemed accepted until We have confirmed in writing to You. If You wish to increase or decrease the number of persons participating in the event You may do this up to 8 weeks prior to the departure date upon which the Event for which You have booked is due to begin. Amendments after that date will incur Our administration charge of £25 per person. Changes such as arrival / departure dates and destination changes will also be subject to Our administration charges. We cannot guarantee that the change to the price will be pro-rata, but will depend upon the arrangements We are able to make with Our Suppliers. Subject to Our written agreement You may transfer Your booking to a person who satisfies all the conditions applicable to the Event.
13. Your Obligations
In signing the Quote Acceptance Form, the You also accept responsibility for the good conduct of all participants during the tour and warrant that at least one responsible adult will be on active duty at all times. This is to ensure that all group members act in a responsible fashion, conform at all times with local laws and customs, and do not behave in a way likely to cause damage to property, harm to themselves or to other people. As many of Our tours visit former battlefield areas which are potentially hazardous, it is imperative that the group complies with all advice, instructions and codes of practice issued by Us or Our Suppliers. You must ensure that the group complies with all arrival times, and dresses appropriately for the Event. If You breach these obligations We may cancel or curtail the event or any part of it and, in those circumstances, You shall not be entitled to any refund. You shall take out insurance suitable for Your needs (including delays for events involving travel by land, sea, or air) before the Event.
14. Our Obligations
We shall take reasonable care and skill in arranging the Event and comply with all applicable laws in relation to the Event; wherever possible, reschedule the Event instead of cancelling or offer a refund to You of the cost to Us of the Event. All of the photographs and illustrations We use on Our website and in literature (including quotations) We send You are for marketing purposes and may not entirely represent the actual products received.
15. Passports and Visas
Your specific passport and visa requirements and any other immigration requirements are Your responsibility and You should confirm them with the relevant embassies and consulates. It is vital that You check the requirements for any non-British citizens in your group as well as those of British citizens. Also consider countries you will be travelling through en route to/from your destination(s). We do not accept any responsibility if any member of Your group is unable to travel due to non-compliance with any passport, visa or immigration requirements.
16. Health
For advice about travelling abroad it is recommended that You visit the NHS website www.nhs.uk/livwell/travelhealth
We recommend that all group members travelling within the EU travel with a valid EHIC card. You can apply for a free EHIC card via the above web link or via www.ehic.org.uk
It is the group leader's responsibility to ensure that all group members comply with any health requirements for the countries to be visited, please refer to www.fitfortravel.nhs.uk
17. Brexit
Currently, following Brexit on 31st January 2020, the UK is in a transition period which will run until 31st December 2020. During the transition period everything will remain the same and travel conditions are unchanged. At the end of the transition period it is possible that there will be a knock-on effect on tour costs, brought about by changes in legislation such as visa costs, surcharges etc. or increased cost in services such as flights or ferry crossings. However, at this current time the exact details are unclear. We will continue to monitor the information provided by travel industry experts, organisations such as ABTA and the UK Government, and will adjust procedures accordingly.
18. Customer Feedback
If You experience a problem during the Event for which You have booked You must contact the appropriate person(s) at the earliest opportunity, for example accommodation / restaurant manager. Unless there is a valid reason why You did not report the problem to the appropriate person(s), We will not consider Ourselves liable for those complaints. If the relevant person is unable to resolve matters to Your satisfaction then You must write to Us within 7 days of the conclusion of the Event. No complaint will be accepted outside of this time frame thus deeming You fully satisfied with all aspects of the Event and the services We have provided to You. We will acknowledge any correspondence within 10 working days and endeavour to deal with the complaint as quickly as possible.
19. Data Protection
Information about how We comply with GDPR is provided on the Quote Acceptance and GDPR form included in Your quote pack. You can also find details here: https://www.zeitgeisttours.com/privacy-cookie-policy/
20. Contracts (Rights of Third Parties) Act 1999
No part of this agreement shall confer on any third party any benefit or right to enforce any terms of this agreement.
21. Jurisdiction
This agreement shall be construed in accordance with the laws of England and Wales and the courts of England and Wales shall have exclusive jurisdiction to deal with any disputes arising between You and Us or Our Suppliers.
22. Changes to these Terms and Conditions
We may need to make changes to these terms and conditions. Any changes can only be made by Us and not any third party member. We reserve the right to amend or improve these terms and conditions without prior notification. When it is necessary for changes to be made, We will forward You a copy of these changes and all reservations will abide by the amended terms, with the exception of reservations already made.
Zeitgeist Tours Ltd. is a company registered in England and Wales with company number 11001177. Registered Office: First Floor, 71a High Street, Rushden, Northants NN10 0QE.
Zeitgeist Tours Ltd. holds Public Liability Insurance provided by Camberford Law Plc (registered address Lygon House, 50 London Road, Bromley, Kent BR1 3RA, company registration: 608819, which is authorised and regulated by the Financial Conduct Authority (Financial Services Registration No: 121476).
Travel insurance is the responsibility of the traveller. Zeitgeist Tours Ltd will not be held responsible for any injury, illness or loss of possessions incurred whilst on a tour.
Zeitgeist Tours Ltd is a company committed to customer satisfaction and consumer financial protection. We are therefore pleased to announce that, at no extra cost to you, and in accordance with " The Package Travel and Linked Travel Arrangements Regulations 2018" all passengers booking with Zeitgeist Tours Ltd are fully insured for the initial deposit, and subsequently the balance of monies paid as detailed in your booking confirmation form. The policy will also include repatriation if required, arising from the cancellation or curtailment of your travel arrangements due to the insolvency of Zeitgeist Tours Ltd. This insurance has been arranged by The Travel Vault in conjunction with Towergate Travel through Zurich Insurance PLC.
Claims
In the unlikely event of Insolvency, you must Inform Towergate Travel immediately on +44 (0) 1932 334140 or by email at tcs@towergate.co.uk . Please ensure you retain the booking confirmation form as evidence of cover and value.
Policy exclusions: This policy will not cover any monies paid for Travel Insurance
UK Office
13 Mallard Hill
Bedford
MK41 7QR
T: +44 (0)7541 981417
E: info@zeitgeisttours.com
WE ARE ZEITGEIST
WE INSPIRE - WE EXPLORE - WE CARE
FULLY BESPOKE, MODERN, DIFFERENT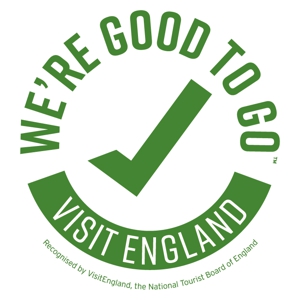 Covid-19
Protection
Industry Standard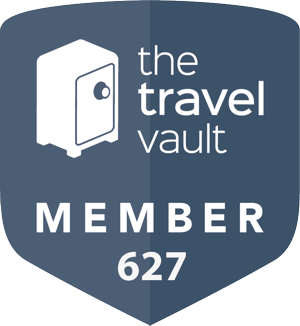 For your
Financial Security
© Copyright 2020 Zeitgeist Tours Ltd.