WE ARE ZEITGEIST
HISTORICAL AND BATTLEFIELD TOURS FOR SCHOOLS
We are a young, international and modern company offering educational and entertaining battlefield and history tours to schools. For the Zeitgeist team, our customers, the pupils and teachers, have top priority. Individual and unique experiences matter, as they turn a battlefield tour into an unforgettable and potentially life changing experience. 
All Zeitgeist tours are fully bespoke and tailored to the individual needs of your school and your pupils. Whatever you require, be it a visit to graves of old boys of your school, visits to specific cemeteries, museum visits or outdoor activities, we will do our utmost to ensure that you get the maximum value, both from an educational and monetary perspective.
We have decided against quoting per head travel prices on our website. Our aim is to furnish you with a fully customised tour package and tangible value for your hard earned money. Realistic quotes are based on where your school wants to go, for what duration, with what number of students – they are based on what kind of activities you want to experience, where you chose to stay and what to eat and a plethora of other details – ask us for a quote.
We will take real care of your and 'our' pupils, and we will do our utmost to give them an unforgettable tour experience.
At this moment we specialise in the history and battlefields of the First World War.
Tours covering the history of the Third Reich and World War Two will launch in 2019.
WE ARE ZEITGEIST
We do things differently. Find out and ask us for a quote and check out our Sample Tours below! 
Battlefield Medicine 1914-1918
MEDICINE IN THE FIRST WORLD WAR - SAMPLE TOUR
FROM BATTLEFIELD TO BLIGHTY
Developed in conjunction with FRONTLINE LIVING HISTORY, this or a similar tour would tie directly into the EdExcel GCSE Syllabus – Thematic Study and Historic Environment – Medicine in Britain and the British Sector of the Western Front 1914-1918: Injuries, Treatment & Trenches
A SHARED FRONTLINE EXPERIENCE - SAMPLE TOUR
FRITZ AND TOMMY
This unique tour examines the (often) shared frontline experience of the British and German soldier, taking an in depth look at the lives of the men of both opposing sides, examining cultural and military differences that have until now been left untouched by other school tour companies.
OUTSIDE VERDUN: THE FUTILITY OF WAR - Sample TOUR
THE BATTLE OF VERDUN
It was the longest battle of the Great War and one that is still shrouded in myth and legend. Verdun is and will always be the darkest hour of French and German nations. It can also be considered the dawn of modern, industrialised warfare – an eternal symbol for the futility of war itself.
BATTLE AND EVACUATION OF DUNKIRK - SAMPLE TOUR
THE DUNKIRK MIRACLE
From 26 May to 4 June 1940, Dunkirk was the theatre of the largest evacuation effort in military history: 338, 000 Allied soldiers were evacuated on a flotilla of more than 800 ships. Discover the incredible story of Operation Dynamo with our exclusive 'Dynamo Tour',
OP MARKET GARDEN - SAMPLE TOUR
A BRIDGE TOO FAR
OP Market Garden, a code name for a large offensive which aimed to advance from liberated Belgium straight to the middle of the Netherlands and then turn off towards Germany. It all went horribly wrong. In this tour we will explore the 1944 battlegrounds in and around Arnhem with you.
NORMANDY, BEACHES AND BEYOND - Sample TOUR
THE LONGEST DAY AND BEYOND
The Allied invasion of western Europe, 6 June 1944 saw the simultaneous landing of U.S., British, and Canadian forces on five separate beachheads in Normandy, France. By the end of August all of northern France was liberated, and the invading forces reorganized for the drive into Germany,
NEW TOUR! SHAPING THE MODERN WORLD - WATERLOO & THE NAPOLEONIC WARS
Designed and led by Dr. Bernard Wilkin and Arnaud Springuel & Waterloo Immersion 
TOUR OUTLINE
This fully bespoke tour can be adapted to fit a one to two-day itinerary. As a day-trip it can be combined with a First World War themed day in Flanders for even closer support of the 'Warfare through Time (EDEXCEL)' or 'the Changing Nature of Warfare (OCR)' syllabus. As a standalone it matches and caters for the requirements of the Edexcel GCSE & A-Level syllabus (Warfare through Time c125o – present : Warfare and British society in the 18th/19th centuries), the AQA GCSE & A-Level syllabus (France in Revolution, The rise of Napoleon – Impact on France and Europe), and the OCR GCSE & A-Level syllabus (War and British Society 1790-2010 / The Changing Nature of Warfare 1792-1945).
THE IDEA
We all rely heavily on our senses to process information when learning. Engaging more than one sense when teaching drastically increases information processing, allowing cognitive connections and associations to be made with a concept. When designing this tour and when choosing our partners we focussed on making it a multisensory and, most importantly, a fun experience. By using historical uniform, equipment and weapons; by teaching period drill and allowing your students to interact not only with English, but also with native French and German speaking educators and historians, we will not only broaden their minds but also enable them to retrieve taught information far quicker than that acquired in a more mundane environment. Smell the stench of the powder smoke, feel the kick of the musket and listen to the harrowing and often moving stories of battle.
Why do the Napoleonic Wars matter?
More than 200 years after the Battle of Waterloo ended what we today know as the Napoleonic Wars, our lives are still heavily influenced by those events. The direct results of the French Revolution, the rule of the French Empire, the Coalition Wars and the Wars of Liberation changed the course of history forever. From a political point of view it brought fresh ideas and ideals to even the most remote corners of our world. Absolutism and religion were questioned, threatened and changed so much by reforms during the rule of Napoleon I that after his downfall in 1815 most monarchs found it impossible to revert to pre-revolutionary styles of governing. Many institutional legacies, such the Napoleonic Code, were retained and are still deeply influential in many EU countries such as France, Germany or Belgium. The military world was transformed by more than a decade of French dominance; new weapons, tactics and structures were adopted by all nations to a face a rapidly evolving type of warfare. New national boundaries – drawn in blood on battlefields all over Europe and the globe, on sea and land, transformed the destiny of our world forever. After the Congress of Vienna in 1815, Prussia emerged as a key player in Europe. The Wars of Liberation had given rise to a romantic nationalism and first ideas of pan-Germanism. Britain stood out as master of the oceans and the world's foremost economic power. Its Royal Navy, strengthened in the wars against Napoleon would facilitate its dominance over the oceans and turn it into a colonial superpower.
DAY TOUR TO WATERLOO (SAMPLE ITINERARY)
Visit of the Mémorial 1815 where your students can dive right into the heart of battle, in a multi-sensory experience, full of special effects. On its 1815 square metres (no coincidence) it allows for immersive journeying in a narrative set design which is the only one of its kind in Europe. After meeting with the Waterloo Immersion team on the farm of Mont-Saint-Jean, up to 10 of your students will be equipped with Napoleonic uniforms. After learning the drill of the period and having fired genuine flintlock muskets under staff supervision  in a safe environment, we will march our student soldiers towards the battlefield and Hougoumont wood, where they will meet some real veterans of the battle, before visiting Hougoumont Farm. A walk across the battlefield filled with hair raising stories will round up the day on the field itself. The last highlight of the day will be a presentation by Dr. Bernard Wilkin focusing on soldier's life in the French Army between 1798 and 1815.
TWO DAY TOUR OPTION (SAMPLE)
In its two-day form the tour will allow you and your students to visit the battlefields of Ligny and Quatre-Bras, they will gain deeper understanding of the Allied Armies of the Seventh Coalition and the life and culture of soldiers of Prussia, the Netherlands, Brunswick, Nassau and Hanover.  In Waterloo Church and the Wellington Museum they will learn more about British uniform, equipment and tactics before another visit to Mont-Saint-Jean will shift the spotlight to the gruesome reality of medical care and medicine on the battlefields of the Napoleonic Wars.
Get in touch for a quote and have a look and listen the promotional trailer below. 
THE ZEITGEIST TEAM
Your school's tour – all our tours – will be planned, designed and run by experts in their respective fields. Published historians, archaeologists, anthroplogists and experienced teachers from the UK, Germany, France, Belgium, America and Israel combine their skills, bundling all the professional expertise necessary to turn your tour into the unique and unforgettable experience you deserve. The best possible experience for your students.
Due to our international team set-up we are able to present you with a multi-angled perspective of historical events, leading you off the trodden paths, past old and endlessly repeated stories, crossing old boundaries and exploring new and exciting fields of history.
WHY TRAVEL WITH ZEITGEIST - WHAT WE BELIEVE IN
WE CARE
"Nobody cares how much you know, until they know how much you care." – Theodore Roosevelt
Children are not cogs in a machine and we care about their learning. We truly believe that we can change lives by believing in the students in our care, by motivating them to explore and by caring about them. We don't believe it makes sense to put students on a grading curve or to lecture at them from above. We believe that by looking students in the eye and by responding to their specific comments and questions we can get them to push themselves to learn.
WE INSPIRE
"The mediocre teacher tells. The good teacher explains. The superior teacher demonstrates. The great teacher inspires" –  William Arthur Ward
Teaching is as much about inspiration as information. Effective teaching focuses on the why and how, not the what. On our tours we aim to spark each student's imagination, to find a hook in their heart and mind so that they feel a need to ask questions and aspire to learn more. Our educators aim to ask provocative questions, and to help the students make a path towards finding their own answers. If they are motivated to find the path, they will carve it themselves. This will unlock skills that come along with studying history. The skills of evaluating evidence, of posing questions and answering them, of writing, of mobilising information in order to formulate a valuable argument.

WE EXPLORE
Our international team of historians and educators grants us the unique possibility to unlock hitherto untouched cultural and historical perspectives – issuing your students with accounts from 'the other side' and personal testimony of all those who were there, no matter what nationality. Through exploration, explanation, demonstration we aim to entice students to craft complex and incisive questions; think critically of oft one-sided historical sources; form and support their opinions with evidence; and communicate their conclusions in ways that will prepare them to be engaged citizens of the world. At Zeitgeist Tours we present history as a living, breathing record of the past.
ADVENTURE OVER LECTURE
WE ARE ZEITGEIST
A TEAM OF EXPERTS
Tours designed and run by professional historians and teachers. We don't work with amateurs.
VALUE FOR MONEY
We do not aspire to be the cheapest option, because we are the best option. Every minute spent on a Zeitgeist tour is a quality minute and therefore the best value for your money.
QUALITY ACCOMMODATION
We work with only the best youth hostels and hotels. Value for your money
.
NATIONAL CURRICULUM
All Zeitgeist tours are crafted and designed to meet the aims of the National Curriculum of England, Wales, Northern Ireland and the Curriculum for Excellence in Scotland.
FULLY BESPOKE
No pre-packaged tour models. We design your tour from scratch, based on your wishes and needs.
WE CARE ABOUT OUR STUDENTS
The ideal educational tour should be an emotional ride full of laughter, tears, spirituality and adventure. We truly believe that we can change lives by believing in the pupils in our care, sparking their imagination, and finding a hook in their hearts and minds, inspiring them to ask questions and aspire to learn more.
REAL STUDENT AND TEACHER FEEDBACK
Direct and social media feedback for our most recent tours.
THE ZEITGEIST TOURPAL: FIRST WORLD WAR 1914-1918
Introduced by Zeitgeist friend Dan Snow and written by professional historians, archaeologists and teachers, the Zeitgeist Tour Pal has been beautifully designed and illustrated with more than 100 period photographs and posters, along with specially commissioned comic art by 'Johnny Red' artist, Keith Burns. Filling 106 glossy, large format A4 pages it explores important themes of First World War History in a modern, visually striking and engaging form.
From battlefield medicine to the causes of war, from the British Army to the history of women on the frontlines and at the home front, the Zeitgeist Tour Pal packs a wealth of important information and detail.
When booking a tour with Zeitgeist one copy will be issued to every teacher and student travelling with us. The Tour Pal is our vision of how we think modern and engaging study material should look and feel.
Find out more and
UK Office
13 Mallard Hill
Bedford
MK41 7QR
T: +44 (0)7541 981417
E: info@zeitgeisttours.com
WE ARE ZEITGEIST
WE INSPIRE - WE EXPLORE - WE CARE
FULLY BESPOKE, MODERN, DIFFERENT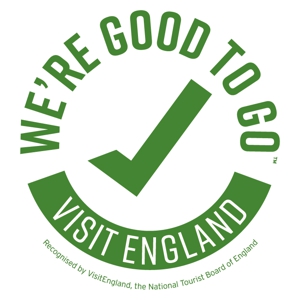 Covid-19
Protection
Industry Standard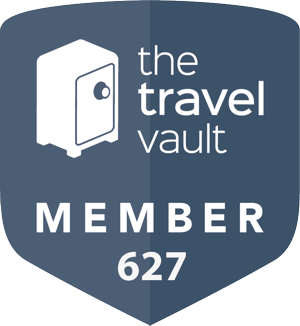 For your
Financial Security
© Copyright 2020 Zeitgeist Tours Ltd.