Tommy & Fritz –  A shared frontline experience 1914-1918



BESPOKE TOUR  SAMPLE

KEYSTAGE 3,4,5
THIS OR A SIMILAR TOUR CAN BE ADAPTED TO LINK INTO THE FOLLOWING CURRICULA AND STUDY THEMES
OCR GCSE & A-LEVEL SYLLABUS
– (GCSE) Depth Study- Britain in Peace and War 1900-1918
– (GCSE) War & British Society 1790-2010
– (A-Level) Thematic Study & Historical Interpretation – The Changing Nature of Warfare, 1792-1945
AQA GCSE & A-LEVEL SYLLABUS
– (GCSE) Period Studies – Germany, 1890-1945: Democracy & Dictatorship
-(GCSE) Wider World Depth Studies:
Conflict & Tension, 1894-1918
– (A-LEVEL) Depth Study – International Relations and Global Conflict, c1890-1941
EDEXCEL GCSE & A-LEVEL SYLLABUS
– (GCSE) Thematic Study & Historic Environment – Medicine in Britain and the British Sector of the Western Front 1914-1918: Injuries, Treatment & Trenches
– (A-Level) Themes in Breadth with Aspects of Depth – The Changing Nature of Warfare, 1859-1991 
– (A-Level) Themes in Breadth with Aspects in Depth – The British Experience of Warfare, 1790-1918
.
WJEC GCSE & A-LEVEL SYLLABUS
– (GCSE) Thematic Studies from a Broad Historical Perspective: The Development of Warfare, c1250 to the present day
– (A-Level) Period Study: Europe in an Age of Conflict and Co-operation, c1890-1991
.
SCOTTISH NATIONAL 5 SYLLABUS
– The experiences of Scots in the First World War (life in the trenches & military tactics).
– The impact of technology on the Western Front (gas, tanks, machine guns, aircraft & artillery).
– The effect of the war on Scotland (conscription, conscientious objection, casualties & death).
.
SCOTTISH HIGHER SYLLABUS
– The experiences of Scots in the First World War (Battle of Loos & Battle of the Somme).
– The kilted regiments and the role of Scottish military personnel in terms of commitment, leadership and contribution.
– The effects of military losses on Scottish society (remembrance and commemoration).
.
Tommy & Fritz  – The frontline experience of the British and German soldier during the First World War
It was a war that shaped the modern world, war that was fought on five continents and one that claimed the lives of ten million people. Two great nations, Britain and Germany met each other on the field of battle for the first time. But were they really so very different ? This unique tour takes a look at the (often) shared frontline experience of the British and German soldier of the Great War. Guided by a British educator in conjunction with German military historian Rob Schäfer, it will allow your students to take a really close look at the lives of the men in the trenches of both opposing sides, concluding that those serving in khaki and in field grey were not that far apart, neither geographically, physically, nor emotionally. It will examine cultural and military differences that have until now been left untouched on other battlefield tours designed for schools: their approaches to war, their lives at the front, their greatest fears and their hopes for the future. Both Tommy and Fritz went to war with high ideals while experiencing joy, pain, fear, horror and misery, comradeship and Kameradschaft.

This tour, which is (in concept) based on the book FRITZ AND TOMMY: ACROSS THE BARBED WIRE by Professor Peter Doyle and Robin Schäfer (The History Press 2015), draws extensively on an unpublished collection of letters and diaries of German soldiers of the Great War, offering your students a unique  insight into the mindset and thoughts of the Kaiser's men while at the same time dispelling a lot of the myths relating to the German Army that still persist today while offering a refreshing and often touching examination of how little truly divided the men on either side of no-man's land during the First World War.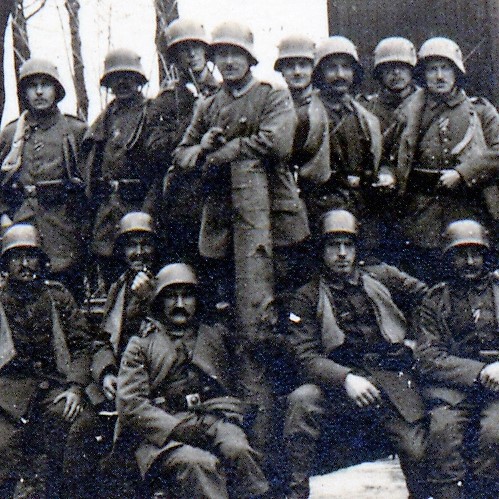 'On the other bank of this waterway stood the battered and burning railway station where in a small square, like dogs chained to a house wall, squatted the first English prisoners we had seen so far in this war. There was an old corporal and about eight men. In a semicircle around them there were some of our enlisted men, looking with astonishment at the defenceless English soldiers. I have to confess that they made a very good impression upon me, being deeply suntanned, well uniformed people. I very much regretted that I was not fluent in English. However a young Kriegsfreiwilliger noticed my helplessness and offered himself to act as my interpreter, as he spoke perfect English. And now this young German soldier told me something most remarkable. 'Herr Oberleutnant' he said, 'I know the second prisoner on the left very well as he we used to be schoolfriends. I lived in England for 20 years and I have shared a desk with him in school. Now we have met again, though in different circumstances" The world is truly a small place and in war, the strangest things happen! The further we advanced the more signs of war became noticeable. Large factory buildings had been holed and smashed by German shells and rifle fire had pockmarked the red brick houses. As we rounded a corner the first dead Englishman lay in our path. He was an old soldier, dressed from head to foot in yellow-green Khaki. In the stationmasters house there was a whole bunch of dead Englishmen. It was a habit of the of the English colonial soldiers to try to get all the wounded and even the dead into the safety of houses (…) The powerful surging fire on guns and rifles left us shaken, but it soon slackened and finally died down towards sunset. I will never forget how we felt, we had given everything we had. There was an irrepressible pleasure that the hated English foe had felt the weight of German blows and had been shaken by them. At the same time though we had to recognize that these English soldiers, who before the war many of us had looked down upon with scorn and disrespect, as we did on other soldiers like the Belgians, had in each case fought bravely and stubbornly, which was attested by the losses our German soldiers had to suffer here' Oberleutnant Heinrich Heubner, Infanterie-Regiment- Nr. 20 
'He offered me a drink from his water-bottle, and pointed to the Red Cross on his arm. I can never hope to convey to any one what a relief it was to see the cross even on the arm of an enemy. The man asked me if I could walk, tried to lift me up, and when he saw I was paralysed said he would go for a stretcher. 'You will go away and leave me here,' I said. 'I am of the Red Cross,' he replied; 'you are therefore my Kamerad and I will never leave you. Kamerad, Kamerad, I will come back; never fear, I will come back.'
Lt Malcolm Vivian Hay, 1st Gordon Highlanders, 1914
Day One
On our first day of touring we will take you out into the rolling, green countryside of the Somme. Our first stop will take us to Hawthorn Ridge, west of the village of Beaumont-Hamel, where the attack on the German fortifications there on 1 July by part of the 29 Division became a costly failure. We will look at the reasons for that failure and take a close look at the German defenders of the 119th Reserve Infantry Regiment from Württemberg. We will learn about their experiences during weeklong artillery bombardment that preceeded the start of the Battle of the Somme on 1 July 1916 and will read out personal accounts of soldiers of both sides. At Thiepval Memorial for the missing of the Somme will discuss the repeated British attempts to wrest the village from German possession while at the same time we will again be looking at the Germans and their defence of the 'cornerstone' of Thiepval. At La Sars we will have a look at a forgotten German regimental memorial. From there a short trip will take us to Delville Wood or 'Devil's Wood' as it was also known, taking a close look at the fierce fighting there in July 1916 while our final stop will be a German cemetery lost in time.  a German cemetery lost in time.
Day Two
In the early morning will head out into the rich, green fields of Flanders. We'll begin by visiting the German cemetery of Langemark, where we will have a closer look at its history and some of the design elements common to all German cemeteries, before turning our attention to the story of some of the individuals buried there. After that we will make our way to the German trench system in the so-called Bayernwald (Bavarian Wood), where students will learn about the German and British experience of trench life. At Hooge Crater there will be a relaxing lunch break and ample opportunity to explore the excellent museum and the trench system.We will then explore myth and reality of the Christmas Truce of 1914 before heading out to Tyne Cot Military Cemetery. Finally, before heading back to our Hotel in Ypres, we will have a look at the unique and tragic story of a German Jewish officer buried in a British cemetery. In the evening we will visit the famous Last Post Ceremony in Ypres.
Day Three
In the morning, after breakfast, we will head out into Ypres City Centre for a relaxing walk through the town with its chocolate, book and antique shops after we which we will travel back to the ferry port of Calais.
UK Office
13 Mallard Hill
Bedford
MK41 7QR
T: +44 (0)7541 981417
E: info@zeitgeisttours.com
WE ARE ZEITGEIST
WE INSPIRE - WE EXPLORE - WE CARE
FULLY BESPOKE, MODERN, DIFFERENT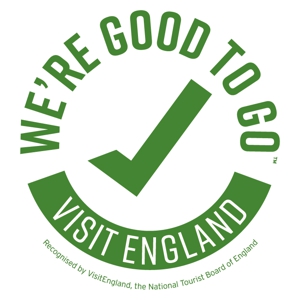 Covid-19
Protection
Industry Standard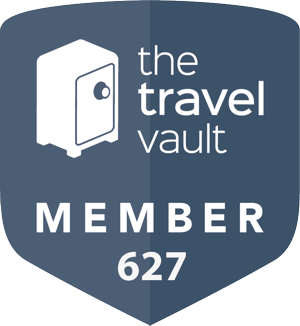 For your
Financial Security
© Copyright 2020 Zeitgeist Tours Ltd.