Zeitgeist educational tours currently cover the events of World War One in Belgium and France. The history of the Third Reich, the Second World War and the Holocaust will be added to the tour portfolio in 2019. The tours enable pupils to learn from a wealth of important historical sites under the supervision of experienced guides and educators. All our tours as individually designed to meet the needs of your school and to match the requirements and outcomes of the English National Curriculum and the Curriculum for Excellence in Scotland.
The educational tour portfolio is currently under development. In the meantime feel welcome to contact us anytime with your questions and enquiries. A number of sample tours can be found under the 'Education' button in the top menu. Our educators would love to talk to you.
Zeitgeist Educational Tours aim to
personalise site visits through personal stories and first hand accounts.

offer students the chance of exploring sites with a defined purpose and task.

offer students the opportunity to share their observations.


organise bespoke tours with a key theme and an enquiry question.

run tours that enrich learning in the key stages of education to enable children to grow emotionally and academically.


enrich touring and learning experiences by offering a different, multi-national perspective through our team of international historians, academics, guides and educators.
LEAVE THE TRODDEN PATHS AND ENHANCE YOUR TOUR
No matter which tour you decide to book with us, we are delighted to be able to offer you a selection of upgrade packages that will turn your school's educational tour into a unique and unforgettable experience, starting from as little as £6 per student per day!
For our First World War themed tour portfolio we are able to offer you the following packages:
THE RIFLE'S ROAR:
Handling of deactivated, original First World War rifles and other inert small arms. Firing blank cartridges with an original, modified, First World War rifle under professional supervision, in private museum grounds / reconstructed trenches in Flanders (hearing protection available). An unforgettable experience. (included FREE in all tours if wanted)
THE OTHER SIDE OF THE WIRE:
In addition to your British battlefield guide your tour will be accompanied by our German military historian Robin Schäfer (see TEAM page). Allow your students to meet the foe across the barbed wire and to draw their own conclusions about how different friend and foe really were.
MEET THE ALLIES:
Depending on availability our Belgian colleague Dr. Bernard Wilkin (see TEAM page), a published author, military historian and archivist in the Belgian State archives will give an entertaining evening lecture on the French and Belgian Armies of the First World War, the mentality of the soldiers and how they differed from the British.
THE HIDDEN BATTLEFIELD:
Depending on availability Simon Verdegem (see TEAM page), a well known Flemish archaeologist, will unveil the hidden secrets of Flanders Fields during an evening lecture on First World War battlefield archaeology. 
THE WAR ON WOUNDS:
The Great War was a time of dynamic change in medicine as doctors and surgeons sought to repair and restore the shattered bodies and minds of soldiers damaged by the machinery of war and the harsh conditions of trench warfare. David Allton (see TEAM page) & Richard Townsley have been taking their WW1 Battlefield Medicine workshop to schools throughout England for the past two years to great acclaim from teachers and students alike, supporting their extensive subject knowledge with an impressive collection of original medical and military artefacts. Much of the collection can be safely handled by students, offering them invaluable insight which goes way beyond that offered by textbooks and museum visits. With Zeitgeist Historical and Battlefield Tours, your students can now experience this workshop as part of their battlefield tour in France or Belgium. The workshop focuses closely on the Historic Environment study of Edexcel's Medicine Through Time GCSE course and complements the Battlefield To Blighty tour, but is also suitable for those following more general itineraries – visit http://www.frontlinelivinghistory.com/ for more details.
MORE UNIQUE PACKAGES ARE CURRENTLY UNDER DEVELOPMENT!
We are more than happy to discuss details and possibilities with you! Feel free to contact us at anytime.

UK Office
13 Mallard Hill
Bedford
MK41 7QR
T: +44 (0)7541 981417
E: info@zeitgeisttours.com
WE ARE ZEITGEIST
WE INSPIRE - WE EXPLORE - WE CARE
FULLY BESPOKE, MODERN, DIFFERENT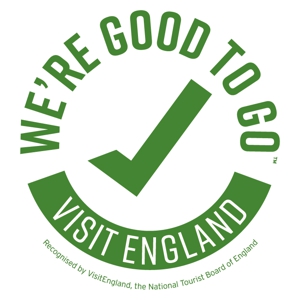 Covid-19
Protection
Industry Standard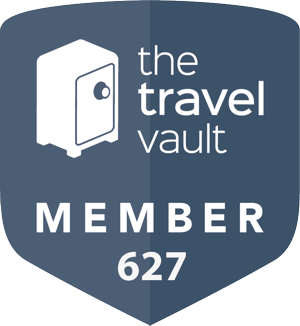 For your
Financial Security
© Copyright 2020 Zeitgeist Tours Ltd.